Hey, How are you? I know for most of you reading this, we have not spoken in a while or maybe never. I thought I would write a very personal post as this is the period of the year that is very difficult for my family and I and there are things I need to share and maybe in this, you will get to know me a little better not just as an artist but a person.
My brother passed away 14 years ago from a very rare disease called Ehlers Danlos. We did not know he had it and he was 12. It happened on June 28.
I remember that day like it was yesterday. Every moment of that day has replayed in my mind so many times. So many questions enter my mind and I search endlessly for answers. The main question I suppose is, where is he now?
In asking this question, we are asking the ultimate question, the one question that links all of us because none of us can truly answer it. But, every year as I reflect on this, I remember that I too will be gone some day.
The one strong emotion I will never forget when my brother passed is this feeling of not being in the right place. Like, this world is not the end but maybe the beginning of something.
We all have our own beliefs, and I personally believe there is a "heaven" or whatever word you want to use for it. I have personally experienced miracles after my brother's death. Unexplainable things that were incredible. (For example, I once wrote a letter to him asking that our sign that he was with me be the song, somewhere over the rainbow and 5 minutes after writing this I walked inside and someone came out of a room playing the song with a saxophone)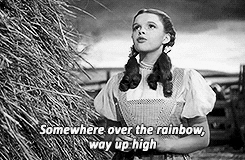 I miss my brother every day but he gave me a huge gift and that is the gift of being thankful. Im thankful for my life and I should say it more. Because of him, I know how fragile life is and how quickly it passes by. We all know this but we don't like to think about it. But instead of letting it be the thing that suppresses us and scares us , let it be the thing that ignites us!
Think about these moments you have and what your heart desires most, do not deny yourself the love you deserve. Love yourself, take care of yourself, live the life you dream of, because that is this meaning of all of this. That is the answer to the questions we ask.