Exactly what you need right now..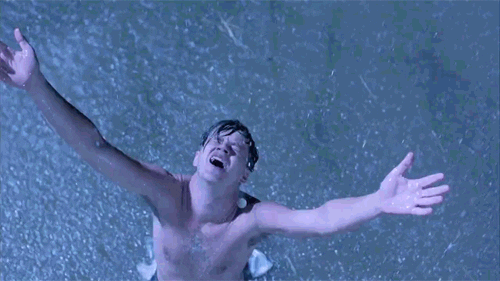 Well, We all secretly knew these days would come and they are definitely an emotional rollercoaster filled with uncertainty and fear. BUT they are also filled with something stronger and more powerful than all else, LOVE. So many are spending moments with their family they never had before. This post is about focusing on the positive things right now because we see enough fear based stories everywhere.
First off, a Swiss Band , Madias just released their album today and I must say , it is the most chill , sexy, and soothing music I have heard in a while. Makes you want to have a romantic dance in the rain. I highly suggest you go listen.. ;)
Second, If you are looking for some good news, this Actor from the famous show The Office has decided to create a news network only for GOOD NEWS.. Because we all need some Good news am I right?
THIRDLY We are working tirelessly on our demos. We will share some stuff but only on our instagram. So if you are not following yet, go ahead and follow us @worlds_and ;)
Fourthly! We will be doing some live chats on our Facebook, www.faceook.com/worldsAND and are happy to talk to you! Get to know you, chat , have some laughs listen to your thoughts on music! Go to our page and we will be releasing more info soon ;)
Finally, Take these moments to be creative. If you are sick, rest as much as you can. If you are not, rest as much as you can ;) and maybe decide to learn something you have always wanted to learn? Start doing the one thing that has always been in the back of your mind. Open up your arms and embrace the situation. Roll with it. Just be, don't overthink things, just do what you feel like doing.
We can't wait to get back on stage, We are missing you guys but out of all of this will come an amazing album we are working on especially for you.
Take care, be safe, and LOVE.
World's &